Benefits of Dental Implants
---
Dental Implants Can Improve Your Quality of Life
TRANSFORM YOUR SMILE
Living with missing teeth can take a toll on your health and insecurities. Dr. Christel and Dr. Micah Westmorland understand the impact of even one missing tooth and are committed to helping rebuild and restore patients' smiles. We are here to create your ideal smile using innovative techniques and, having both trained at the prestigious Dawson Academy, offer predictable results. When you want to improve the quality of your smile — and your life — turn to our doctors for all types of dental implant restorations.
Sabrina explains how her smile was completely transformed.
KEY BENEFITS OF DENTAL IMPLANTS
Both single and full arch dental implants offer a number of benefits to patients with missing teeth. Not only will you notice a boost in self-confidence, but you can also enjoy:
Better quality of life
Low risk of bone loss
Balanced jaw and bite
Fewer bite issues
No limitations on foods and drinks
Permanent results
No additional upkeep or maintenance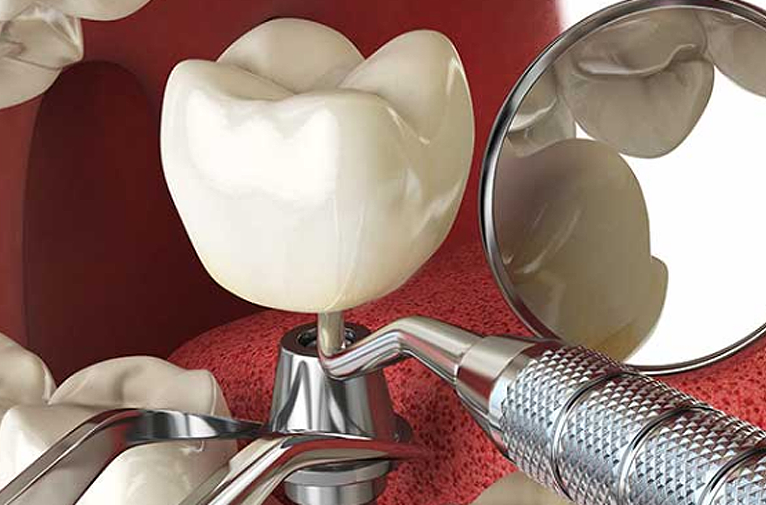 HOW DENTAL IMPLANT RESTORATIONS WORK
Dental implant restorations are the top half of the dental implant structure. Dental implants are made of three key structures: the titanium base, the abutment, and the restoration (usually a crown). The titanium base is fused to the jaw bone with a surgical technique and the abutment is attached to serve as the base of the visible part of the implant. This portion looks like a screw embedded in the gums and will take a few months to fully integrate with the bone. Once this is complete, our doctors can recreate the tooth-like structure with a custom
RECEIVING DENTAL IMPLANTS
Whether you need a single dental implant or undergo the All-on-4® procedure, we will typically need to wait a few months for the implant site to heal before performing the restoration. Once the dental implant has been placed successfully by your periodontist or other dental professional, you can come in and see Drs. Westmorland for the final restoration.
If you are ready to improve your quality of life, make sure you are working with a doctor who offers excellence in dental implant restorations.
Schedule your appointment with Dr. Christel or Dr. Micah Westmorland today.