Laser Gum Therapy
---
Eradicate Gum Disease with Minimally-Invasive Laser Gum Therapy
MODERN LASER SOLUTIONS
Patients with gum disease no longer need to undergo extensive gum surgery to restore their oral health. Dr. Christel and Dr. Micah Westmorland have years of experience performing laser gum therapy, a modern solution for eradicating gum disease and speeding up the gum healing process. We can clear your mouth of infection and trigger the natural tissue regeneration process with this innovative laser treatment.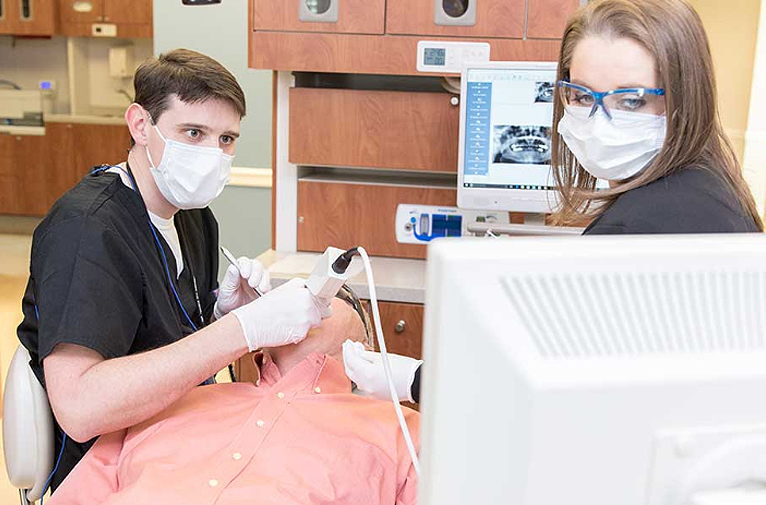 GUM DISEASE SYMPTOMS
Untreated gum disease can wreak havoc on your oral health, systemic health and can even cause tooth loss. If the early stages progress to the more advanced stages, bacteria will destroy the gums and also cause irreversible bone loss. Being aware of the following symptoms can help us treat gum disease early:
Bleeding gums
Swollen, red or inflamed gums
Gum recession
Shifting teeth
Chronic bad breath
WHAT TO EXPECT
Dr. Christel and Dr. Micah Westmorland are both Dawson Academy-trained doctors and have more than 20 years of combined experience working on all types of cases. The Dawson Academy training protocol has helped our doctors understand how to fix the root of the problem instead of focusing solely on cosmetic solutions. We have been offering CEREC same-day restorations since 2010 and have never seen one break because our doctors have such a comprehensive understanding of occlusion. We also make sure our staff is fully trained to handle all types of cases and assist our doctors effectively. Our staff receives 50 hours of continuing education (CE) training per year, well beyond the minimum requirement of 20 hours. We invest in our team because we know how much of an impact they have on the patient experience.
Whether you are suffering from TMJ pain or want to explore teeth straightening options, we are here to help you get the results you need.
Schedule your consultation today!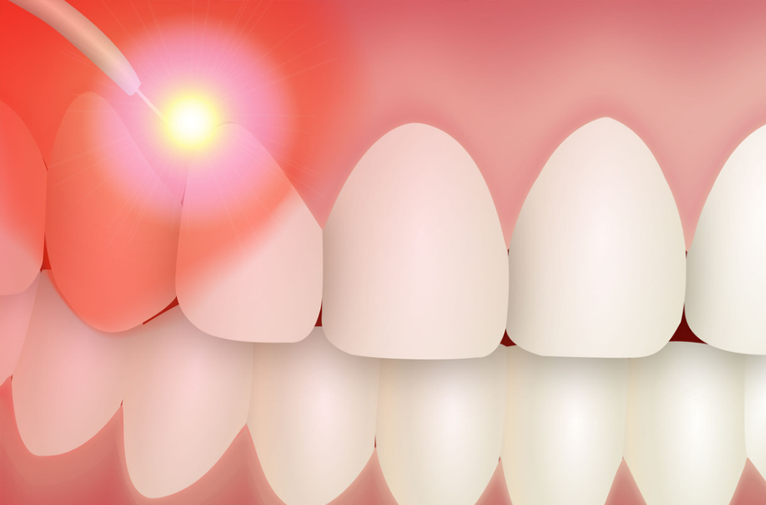 BENEFITS OF LASER GUM THERAPY
We recommend laser gum therapy to many patients with moderate to severe gum disease. Periodontal disease is a progressive condition so leaving it untreated for even a few months can cause long-term damage. Laser gum therapy is especially effective for patients who have very busy schedules and do not want to go through extensive surgery just to restore their oral health.
Minimally invasive procedure
Fast healing time
Minimal bleeding, pain and discomfort
Predictable results
Suitable for almost all patients
OUR LASER GUM DISEASE PROTOCOL
Dr. Christel and Dr. Micah Westmorland use the Ivoclar Odyssey Navigator Diode to perform laser gum disease treatment at our practice. This innovative laser allows us to perform a very targeted and precise treatment so that healthy tissue is left untouched. Unlike traditional gum surgery, laser therapy does not require cutting away tissues or suturing the gums. Your gums will heal and regenerate naturally after the infection is cleared.
Early detection of gum disease is critical for maintaining a healthy mouth and body.
Call us today for more information about laser gum therapy.