Veneers vs Crowns
---
Transform Your Smile with High-Quality Tooth Restorations: Veneers and Crowns
CUSTOM RESTORATION OPTIONS
Your smile will change over time no matter how well you take care of your teeth. Chips, gaps, and worn teeth can make you look older and also make you feel self-conscious about your smile. Dr. Christel and Dr. Micah Westmorland offer custom cosmetic dentistry options at our practice and can help you achieve your dream smile with beautiful, high-quality tooth restorations.
Lee talks about having crowns placed on twelve teeth.
TOOTH RESTORATIONS REBUILD YOUR SMILE
Both dental crowns and veneers are made with durable porcelain and are designed to improve the look of your teeth and strengthen them. We fabricate these restorations to look just like your natural teeth and give you a polished, brilliant smile that will last for years to come. We match the size and shape of the restoration to your natural tooth structure and can transform your smile in just a few visits!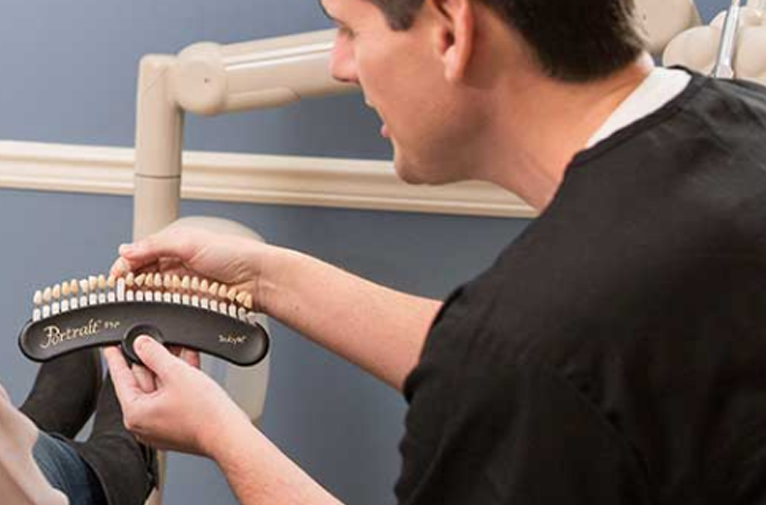 BENEFITS OF VENEERS AND CROWNS
Both porcelain veneers and dental crowns offer a number of benefits to the patient and may be part of a comprehensive treatment plan, such as a smile makeover. Our doctors may recommend tooth restorations after a series of fillings or other dental work to restore damaged tooth structures, and also improve the overall look of your smile.
VENEERS VS. CROWNS
Here's a side by side comparison that explains when you might consider getting porcelain veneers versus dental crowns: