Preventive Dentistry
---
Comprehensive Preventative Care from a Distinguished Dentistry Team
WHY PREVENTATIVE DENTISTRY?
Preventing gum disease as well as tooth decay is a top priority at our practice. Even if you are diligently brushing and flossing your teeth every day, you may end up with some tartar buildup in areas that are hard to reach or develop cavities. Dr. Christel and Dr. Micah Westmorland offer preventive dentistry services to ensure all our patients receive the care they need to prevent many common dental health problems.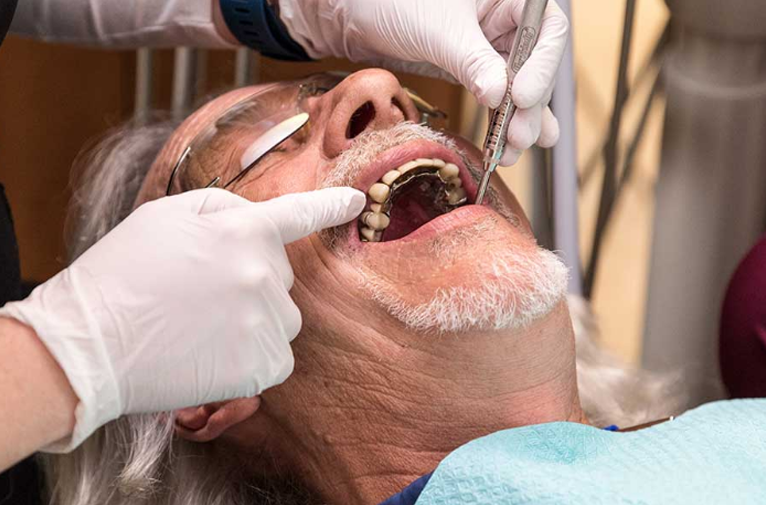 KEYS TO PREVENTION
We are committed to educating patients about preventive care and are always here to provide tips and advice on proper cleaning, brushing and oral care techniques. Both of our doctors like to see patients as early as the age of 5 so that children adopt good oral care habits early on. We take extra steps to prevent gum disease and cavities at a young age so children grow up with strong and healthy teeth and gums. We encourage:
Brushing daily
Flossing daily
Using the right type of toothbrush
Using proper brushing techniques
Eating a well-balanced diet
Eliminating or reducing tobacco use
Seeing a dentist regularly
Professional cleanings on schedule
PREVENTIVE CARE PROTECTS YOUR SMILE!
Take the easy route to maintaining a healthy smile with preventive care. A consistent at-home regimen coupled with regular dental visits will help you maintain that beautiful smile for many years to come. If you have a family history of gum disease or have developed cavities under the gum line, it is even more important for you to come and see us on schedule.
OUR PREVENTIVE SERVICES
Oral cancer screening
Scaling and root planing
Periodontal maintenance after gum disease
General cleanings
Composite filings
Carifree cavity protection
Take steps to protect your smile! Learn more about preventive dentistry procedures by scheduling your appointment today!