Dentures
---
Custom Dentures Give You a Reason to Smile
REGAIN FUNCTION AND AESTHETICS
If you have been missing out on life and social activities because you are embarrassed about having missing teeth, now is the time to improve your smile. Dr. Christel and Dr. Micah Westmorland have transformed many patients' lives with custom dentures. We offer both traditional dentures and implant-supported dentures for patients who want to smile with confidence again.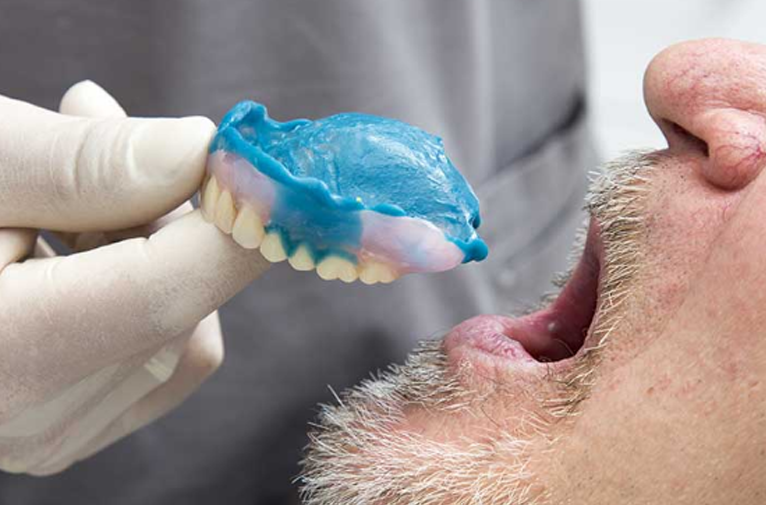 KEY BENEFITS OF DENTURES
Dentures have evolved in recent years to look and function just like your natural teeth. We stray away from creating an artificial look by using high-quality materials and special placement. Dentures offer a number of benefits to patients with missing teeth, including:
Limited or no surgery required
Removable option available
Easy to maintain and clean
Designed to look like your natural smile
Restores ability to eat and speak
Can make you feel more youthful
Maintains natural facial appearance as you age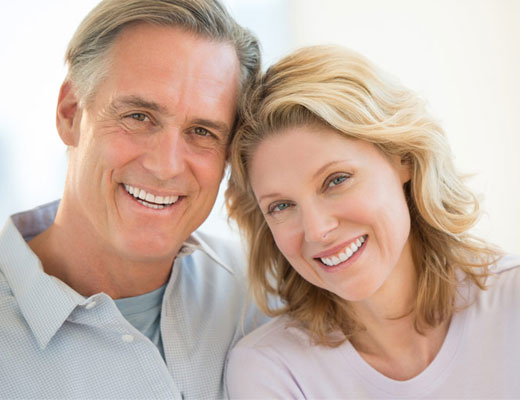 AM I READY FOR DENTURES?
The best candidates for traditional dentures are those wanting a removable option for replacing teeth and are not comfortable with undergoing surgery. The best candidates for implant supported dentures are those who want permanent results and a more stable tooth replacement option. Because implant supported dentures are used in conjunction with dental implants, patients choosing this option can enjoy additional health and aesthetic benefits.
PERSONALIZED TREATMENT EXPERIENCE
Both of our doctors take extra steps to ensure pain-free and stress-free visits at our practice. Our goal is to rebuild or restore your smile to its most natural state so you can live your life to the fullest. When you are ready to regain your self-confidence and feel like your younger self again, turn to our Dawson Academy-trained doctors for the best possible results and personalized care.
Replacing missing teeth with dentures is a viable option for many of your patients.
If you are ready to transform your smile, schedule your appointment with Dr. Christel or Dr. Micah Westmorland today.